IES 2022 Annual Conference
---
Hilton New Orleans Riverside Hotel
Two Poydras Street
New Orleans, LA 70130
Tradeshow Website
Thursday, August 18th – Saturday 20th 2022
Awards Gala Hours:
Thurs. 18th 5:00PM – 11:00PM
Seminar Hours:
Fri. 19th 8:00AM – 4:00PM
Sat. 20th 8:00AM – 5:00PM
Exhibit Hall Hours:
Fri. 19th 6:30PM-7:30PM
The 2022 IES Annual Conference in-person event is back!
The theme for the 2022 IES Annual Conference is Lighting the Way. This year's IES Annual Conference theme focuses on leadership both in the lighting community and by the lighting community. The world around us continues to change in unexpected ways, and lighting professionals are at the forefront of those changes. Through research, code changes, technology advancements and more, lighting professionals are leading the way in this rapidly evolving world and are dedicated to influencing it for the better. This year's event will include multiple breakout sessions, keynotes, workshops, technical papers, tabletop exhibits and the return of the Leadership Forum and Emerging Professionals Program including the Illumination Awards.
Visit Konica Minolta Sensing on Friday, August 19th at 6:30pm during the tabletop reception and discuss developments within the lighting industry with our technical staff and see how we can assist you in your lighting needs.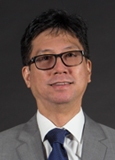 Jay started with Minolta's Photographic Division in 1992. In 2002 he later transferred to, what was then, Minolta's Instrument Systems Division as the Master Technician for the Service Department. Jay attended De La Salle University in Manila, Philippines majoring in Electronics Engineering with a minor in Communications. Currently, Jay serves as Technical Sales and Applications Manager for Canada, Texas and Southeastern United States.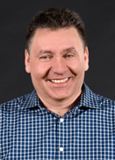 Mark is a graduate of Ramapo College of New Jersey with a B.S. in Business. Prior to joining KMSA in 2014, he was working as a Support Engineer for Carl Zeiss in their North American Optical Sensing Systems, supporting their industrial inline VIS-NIR Spectrophotometer systems in the Glass, Pharma and Chemical industries. Mark was also part of the original Sensing group Minolta Corp. established in the early 1990's when launching their first Industrial Light meters, Colorimeters and Spectrophotometers. Within the Minolta and now Konica Minolta Sensing America's, Inc. organization, Mark has held positions as Master Technician, Service Manager and is currently the Technical Support manager of KMSA overseeing a team of Application Engineers that supports all Color and Appearance, Radiometric and Instrument Systems product lines in North America.