1335 Avenue of the Americas
(6th Ave. between West 53rd and West 54th Streets)
New York, New York, 10019
Tradeshow Website
Virtual Dates:
March 6th
9:00am – 5:30pm
In-Person Exhibition
Dates:
March 7th
10:00am – 6:00pm
March 8th
9:00am – 3:00pm
Konica Minolta Sensing will be exhibiting at LEDucation 2023 event. This event is organized by the Designers Lighting Forum of New York, LEDucation is the ultimate marketplace for solid-state lighting innovations, giving industry professionals a chance to experience new technologies as well as continue their education through a wide range of accredited seminars. LEDucation is a non-profit event, and its proceeds help stimulate future LED advancements by supporting a variety of grants, scholarships, and lighting programs.
Visit our booth and see what our latest product developments available for measuring your lighting needs. Discover product solutions that are highly regarded in the continuously evolving lighting industry.
Konica Minolta has the right light measuring equipment to fit your individual budget and needs, whether you need to measure illuminance or luminance. Sales managers will be available during the event to answer any of your questions you might have and help you choose the style and light meter most suited to your individual needs.
Register at https://leducation.org now. Virtual Conference takes place March 6h, with in-person exhibitions available March 7th-8th.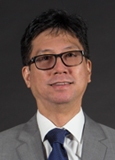 Jay started with Minolta's Photographic Division in 1992. In 2002 he later transferred to, what was then, Minolta's Instrument Systems Division as the Master Technician for the Service Department. Jay attended De La Salle University in Manila, Philippines majoring in Electronics Engineering with a minor in Communications. Currently, Jay serves as Technical Sales and Applications Manager for Canada, Texas and Southeastern United States.