Booth #2243
Javits Center
429 11th Avenue
New York, NY 10001
Tradeshow Website
Wed. Oct. 27th: 9:00am-6:00pm
Thurs. Oct. 28th: 9:00am-6:00pm
Fri. Oct. 29th: 9:00am-1:00pm
LIGHTFAIR® is the premier, annual architectural and commercial lighting trade show and conference, the preferred marketplace, networking and learning destination bringing the best and the brightest together. The LightFair Conference has been setting the standard in continuing lighting education for 30+ years offering the lighting community the chance to earn CEUs, learn from the best and connect with leading practitioners.
Need a complimentary pass? Register here and use code; V21A262
At Booth #2243, Konica Minolta Sensing Americas will be displaying its LS-150 luminance meter providing spectral response measurement results that correlate well with visual evaluations. Ask our sales and our application engineers how cosine correction plays an important role in determining a quality light meter as shown in our T-10A/T10MA. In addition, our tristimulus colorimeters, CS-150/CS-160, and our popular CL-500A compact illuminance spectrophotometer measuring illuminance, color temperature, CRI (Color Rendering Index), chromaticity, and spectral power distribution will be available onsite for review.
DON'T WAIT til the day of the show… schedule an appointment now to meet with our staff at LightFair to discuss our latest innovations in technology with you and how Konica Minolta Sensing can came a positive difference to your operations.
Show Promotion…. Click now and save 5% on LS-150/LS160 luminance meters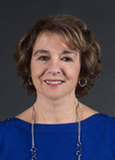 Cathy has been with Minolta for over 23 years, originally starting in Minolta Corporation's Logistics and Traffic department in 1994. She later joined the Communication Department in the Minolta Instrument Systems Division in 1998 supporting the Radiometric and Instrument Systems sales team. Her years of knowledge and expertise includes a focus on romoting Light Meter Sales for the United States and Canada, specifically, the T10A Illuminance and LS150/160 Luminance Meters. Cathy also continues to provide invaluable sales support for the Radiometric Instrumentation sales team within the United States.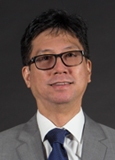 Jay started with Minolta's Photographic Division in 1992. In 2002 he later transferred to, what was then, Minolta's Instrument Systems Division as the Master Technician for the Service Department. Jay attended De La Salle University in Manila, Philippines majoring in Electronics Engineering with a minor in Communications. Currently, Jay serves as Technical Sales and Applications Manager for Canada, Texas and Southeastern United States.