Tabletop
NY Hilton Midtown
1335 Avenue of Americas
Midtown NYC, New York
Tradeshow Website
March 13th: 9:00am-7:00pm
March 14th: 9:00am-4:00pm
The Designers Lighting Forum of New York is committed to exploring and presenting the power of lighting in design. Founded in 1934, the Designers Lighting Forum is a not-for-profit organization, led by a volunteer Board of Managers and sustained by member dues and the generous support of our corporate sponsors. They enthusiastically provide designers, architects, manufacturers and their representatives, contractors, educators, and students the opportunity to meet and experience the wonder of lighting in New York City and beyond.
Konica Minolta Sensing will exhibit its cutting-edge technology in its high-performance light and display measurement products. These light meters can be used in labs to measure chemically reactive substances and the illumination of LEDs and CRTs for quality control government testing, photography and cinematography.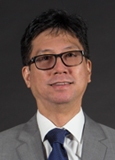 Jay started with Minolta's Photographic Division in 1992. In 2002 he later transferred to, what was then, Minolta's Instrument Systems Division as the Master Technician for the Service Department. Jay attended De La Salle University in Manila, Philippines majoring in Electronics Engineering with a minor in Communications. Currently, Jay serves as Technical Sales and Applications Manager for Canada, Texas and Southeastern United States.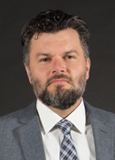 Mark has an advanced knowledge of KMSA products, supporting a subset of the company's light, display and former 3D shape product lines. In his current role, Mark has a strong foothold in the automotive industry supporting major manufacturer requirements for world class light measurement solutions.