Deprecated: strpos(): Passing null to parameter #1 ($haystack) of type string is deprecated in C:\inetpub\wwwroot\km-sensing\wp-includes\shortcodes.php on line 151 Deprecated: preg_split(): Passing null to parameter #2 ($subject) of type string is deprecated in C:\inetpub\wwwroot\km-sensing\wp-includes\formatting.php on line 3437
Booth #1964
Javits Center
429 11th Avenue
New York, NY 1001
Tradeshow Website
May 23rd: 10:00am-6:00pm
May 24th: 10:00am-6:00pm
May 25th: 10:00am-3:00pm
All the new products, technologies, networking and ideas you need to advance your career are in one unforgettable experience. Taking place in New York City, LightFair® 2023 is the must-attend architectural and commercial lighting event of the year. There's more to explore on-site and celebrate as LightFair enters a brilliant next phase. Following our immersive 2023 event, LightFair will move to a biennial schedule.
At Booth #1964, Konica Minolta Sensing Americas will be displaying its LS-150 luminance meter providing spectral response measurement results that correlate well with visual evaluations. Ask our sales and our application engineers how cosine correction plays an important role in determining a quality light meter as shown in our T-10A/T10MA. In addition, our tristimulus colorimeters, CS-150/CS-160, and our popular CL-500A compact illuminance spectrophotometer measuring illuminance, color temperature, CRI (Color Rendering Index), chromaticity, and spectral power distribution will be available onsite for review.
Register now and receive a complimentary Exhibit Hall Pass on us! Stop by and visit us at #1964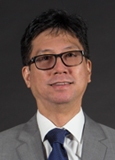 Jay started with Minolta's Photographic Division in 1992. In 2002 he later transferred to, what was then, Minolta's Instrument Systems Division as the Master Technician for the Service Department. Jay attended De La Salle University in Manila, Philippines majoring in Electronics Engineering with a minor in Communications. Currently, Jay serves as Technical Sales and Applications Manager for Canada, Texas and Southeastern United States.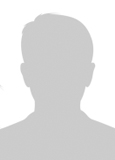 In 2012, Danny joined the KMSA team as a Service Technician with the goal to build smooth relationships for cross-cultural service centers in different countries of Latin America. Danny was also responsible for the training of instrument repair for new service centers for Latin America. In 2016, he was promoted to Applications Engineer and Technical Support for software/hardware in the United States as well as Latin America. Danny has acquired a broad experience in the industry from hardware, software, knowledgeable in troubleshooting hardware/software, applications, optical systems, and various applications of both Color and Light. In 2019 he assumed his new role as Sales Engineer for Latin America. He is fluent in English and Spanish, which has helped him to excel in his different positions.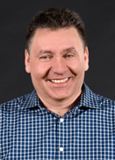 Mark is a graduate of Ramapo College of New Jersey with a B.S. in Business. Prior to joining KMSA in 2014, he was working as a Support Engineer for Carl Zeiss in their North American Optical Sensing Systems, supporting their industrial inline VIS-NIR Spectrophotometer systems in the Glass, Pharma and Chemical industries. Mark was also part of the original Sensing group Minolta Corp. established in the early 1990's when launching their first Industrial Light meters, Colorimeters and Spectrophotometers. Within the Minolta and now Konica Minolta Sensing America's, Inc. organization, Mark has held positions as Master Technician, Service Manager and is currently the Technical Support manager of KMSA overseeing a team of Application Engineers that supports all Color and Appearance, Radiometric and Instrument Systems product lines in North America.