Lightfair International 2018
---
Booth #1772
McCormick Place
2301 South King Drive
Chicago, Illinois
Tradeshow Website
May 8th: 9:00am-6:00pm
May 9th: 9:00am-6:00pm
May 10th: 9:00am-3:00pm
The transformative power of innovation and imagination converge in a global presentation of light and technology—brilliantly revealed at LIGHTFAIR International. Where new discoveries, new connectivity, new knowledge and new solutions propel lighting design quickly into the future. All at the world's largest annual architectural and commercial lighting trade show and conference. LIGHTFAIR was established in 1989 and will hold its 29th edition in Chicago May 6-10, 2018 at McCormick Place.
At Booth #1772, Konica Minolta Sensing will exhibit its cutting-edge technology in its high-performance light and display measurement products. These light meters can be used in labs to measure chemically reactive substances and the illumination of LEDs and CRTs for quality control government testing, photography and cinematography.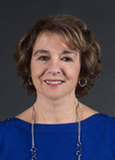 Cathy has been with Minolta for over 23 years, originally starting in Minolta Corporation's Logistics and Traffic department in 1994. She later joined the Communication Department in the Minolta Instrument Systems Division in 1998 supporting the Radiometric and Instrument Systems sales team. Her years of knowledge and expertise includes a focus on romoting Light Meter Sales for the United States and Canada, specifically, the T10A Illuminance and LS150/160 Luminance Meters. Cathy also continues to provide invaluable sales support for the Radiometric Instrumentation sales team within the United States.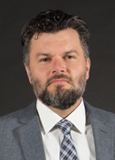 Mark has an advanced knowledge of KMSA products, supporting a subset of the company's light, display and former 3D shape product lines. In his current role, Mark has a strong foothold in the automotive industry supporting major manufacturer requirements for world class light measurement solutions.