Lightfair International 2020
---
Booth #8147
Las Vegas Convention Center
3150 Paradise Road
Las Vegas, NV 89109
Tradeshow Website
May 5th: 9:00am – 6:00pm
May 6th: 9:00am – 6:00pm
May 7th: 9:00am – 3:00pm
LIGHTFAIR® features more than 500 exhibitors showcasing latest architectural, decorative and commercial lighting solutions, technologies and systems plus a full line-up of special events, including seminars, annual awards ceremonies, and on floor features.
At Booth #8147, Konica Minolta Sensing Americas will be displaying its LS-150 luminance meter providing spectral response measurement results that correlate well with visual evaluations. Ask our sales and our application engineers how instrument calibration, device inter instrument agreement and quality components plays an important role in choosing a quality light meter as shown in our T-10A/T-10MA. In addition, our tristimulus colorimeters, CS-150/CS-160, and our popular CL-500A compact illuminance spectrophotometer measuring illuminance, color temperature, CRI (Color Rendering Index), chromaticity, and spectral power distribution will be available onsite for review.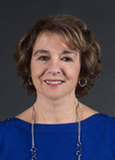 Cathy has been with Minolta for over 23 years, originally starting in Minolta Corporation's Logistics and Traffic department in 1994. She later joined the Communication Department in the Minolta Instrument Systems Division in 1998 supporting the Radiometric and Instrument Systems sales team. Her years of knowledge and expertise includes a focus on romoting Light Meter Sales for the United States and Canada, specifically, the T10A Illuminance and LS150/160 Luminance Meters. Cathy also continues to provide invaluable sales support for the Radiometric Instrumentation sales team within the United States.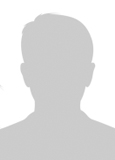 In 2012, Danny joined the KMSA team as a Service Technician with the goal to build smooth relationships for cross-cultural service centers in different countries of Latin America. Danny was also responsible for the training of instrument repair for new service centers for Latin America. In 2016, he was promoted to Applications Engineer and Technical Support for software/hardware in the United States as well as Latin America. Danny has acquired a broad experience in the industry from hardware, software, knowledgeable in troubleshooting hardware/software, applications, optical systems, and various applications of both Color and Light. In 2019 he assumed his new role as Sales Engineer for Latin America. He is fluent in English and Spanish, which has helped him to excel in his different positions.