Booth #S10027
Orange County Convention Center
9800 International Dr.
Orlando, FL 32819
Tradeshow Website
May 7th: 9:00 AM – 5:00 PM
May 8th: 9:00 AM – 5:00 PM
May 9th: 9:00 AM – 5:00 PM
May 10th: 9:00 AM – 5:00 PM
May 11th: 9:00 AM – 3:00 PM
NPE2018: The Plastics Show provides exclusive access to the people, processes, science and ideas that are shaping the future of plastics. Build connections, exchange ideas and explore the largest concentration of machinery, tools, technology and professional training available in today's industry marketplace.
At Booth #S10027, Konica Minolta Sensing will exhibit high performance color measurement and color control solutions. These solutions enable users to standardize, formulate, evaluate, and control the color of their plastic products faster and more efficiently.
Click here for a Guest Pass compliments of Konica Minolta Sensing Americas.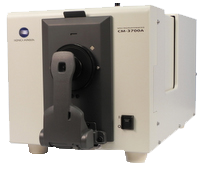 Benchtop Spectrophotometer CM-3700A
The benchtop Spectrophotometer CM-3700A is a top-of-the-line measurement instrument designed to precisely evaluate the color and appearance of various samples.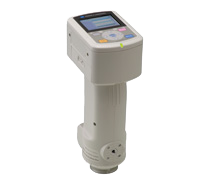 The CM-700d Spectrophotometer is a handheld, portable measurement instrument designed to evaluate the color and appearance of samples very small to large in size.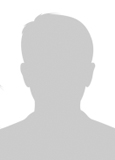 Jesse has dedicated just under 30 years of his career to working in optical technology with KMSA. Throughout the years, he has gained extensive experience in standardizing, formulating, and evaluating the color of products, including plastic parts, with advanced measurement instrumentation and software solutions. His expertise and guidance has helped to solve tough color challenges for companies of various sizes, helping them to maintain consistency and meet color quality standards more efficiently.