Booth #501
Long Beach Convention Center
300 East Ocean Blvd.
Long Beach, California
Tradeshow Website
February 13th: 5:00 PM – 6:30 PM
February 14th: 10:00 AM – 6:30 PM
February 15th: 10:00 AM – 2:00 PM
In its 19th year of serving the LED and SSL lighting markets with superior technical content and an exhibition showcasing the latest in innovative technologies, products and services, Strategies in Light is relied upon by thousands of attendees and exhibitors each year for need-to-know information on the future of lighting.
At Booth #501, Konica Minolta Sensing will exhibit its cutting-edge technology in its high-performance light and display measurement products. These light meters can be used in labs to measure chemically reactive substances and the illumination of LEDs and CRTs for quality control government testing, photography and cinematography.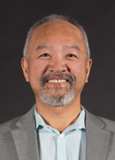 Mitch majored in Applied Optics at Hokkaido University in Japan. His career includes interferometric metrologies and photolithography metrologies. After many years as an experienced Technical Sales Director in semiconductor equipment companies, he joined KMSA as a Business Development Manager, and is presently responsible for sales in the Pacific Coast region of the United States.