At SID Vehicle Display Konica Minolta Sensing Americas, Inc. to present a sneak preview of our latest developments in imaging colorimeters and photometers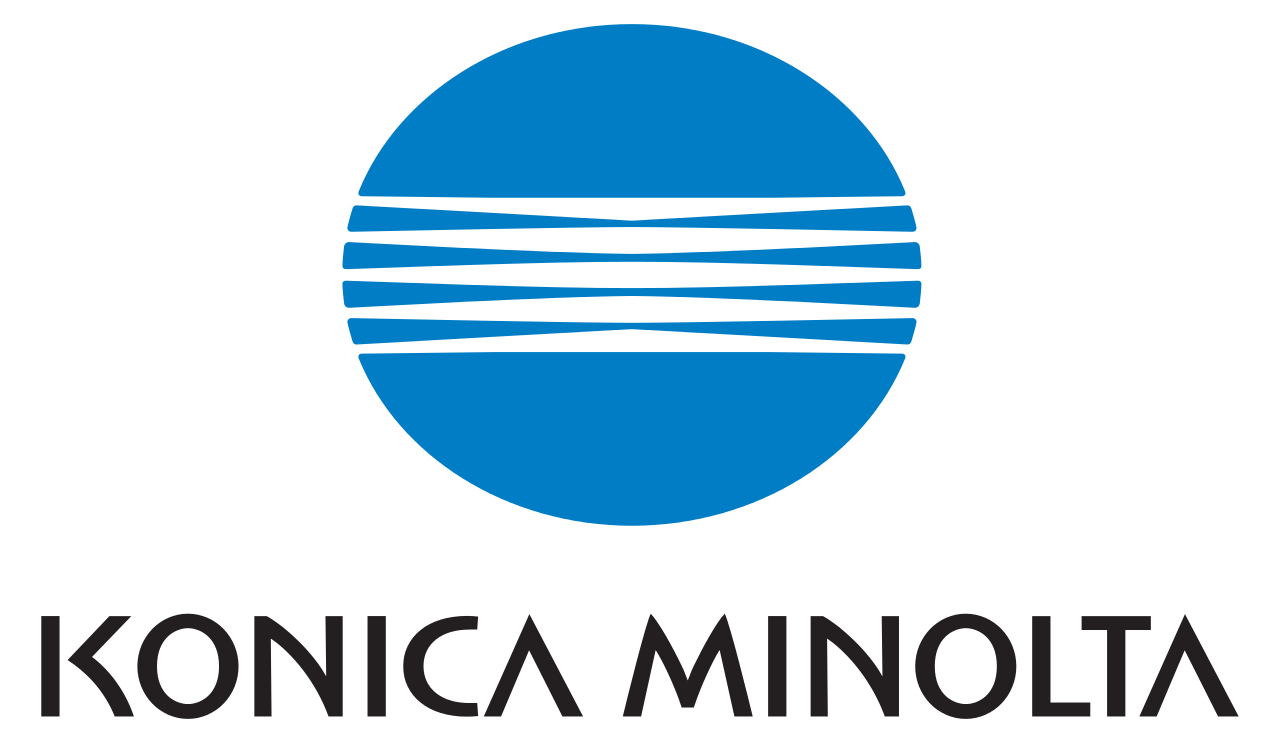 Ramsey NJ September 2019 – Konica Minolta Sensing's Instrument Systems group is pleased to announce that we will be displaying our LumiTop 2700/4000 at SID Vehicle Display and Interfaces 2019 in Livonia, Michigan, booth #65 September 24-25, 2019. We will be also offering a sneak preview of the LumiCam B generation; our latest addition to our imaging colorimeters and photometers line.
Sneak preview at SID
The LumiCam B generation, measures the luminance and color distributions of automotive interior displays 30% faster and easier. This conveniently compact system with a 25% smaller footprint includes new software allowing for controlled, motorized aperture and focus features which allows for both easier and faster measurement setups. To see the debut of the LumiCam B generation model visit Konica Minolta Sensing at SID Vehicle Display table #65.
Lab specs meet production speed with easy integration
On display will also be the LumiTop 2700/4000. This colorimeter combines accuracy with speed through its easy integration into existing production lines, 3-in-1 measurement solutions and the detailed spectral imaging. The LumiTop 2700/4000 spectroradiometer and color meter is tailored for end-of-line (EOL) verification of the latest OEM requirements made on automotive interior displays. The spectrally optimized, high-resolution 2D camera enables fast and precise testing with a total production line testing time of less than 1 second per display!
All in one solution
With LumiTop you can organize different test applications on a single test station, e.g., the evaluation of uniformity and Mura effects, the analysis of white balance, color gamut or contrast ratio, or the measurement of flicker. The LumiTop in combination with the CAS spectrometer provides an ideal measurement solution for a fast EOL testing of main OEM display quality requirements, such as color, uniformity, gamma, and dot defects. The testing time for a complete EOL assessment can be decreased considerably to less than 15 seconds per display.
The LumiTop systems are perfect for use in display production lines or quality control, where the benefits and capabilities of both the accurate spot measurement of spectroradiometers and the lateral resolution of camera measurements are highly valued. Instrument Systems offers the LumiTop in two variants: the LumiTop 2700 with a resolution of 6.1 megapixels and the LumiTop 4000 with a higher resolution of 12 megapixels.
New: LumiTop Ultra-High Resolution
The new ultra-high resolution LumiTop allows pixel level analysis of complete displays in one single shot. This innovative measurement device is thus perfect for fast and accurate quality control and pixel calibration of OLEDs or Micro-LED displays in production lines. An integrated pixel shift mechanism suppresses demosaicing artifacts by true full color measurements and even provides increased resolution of 600 megapixels per color channel, which makes this device also very valuable for research and development.
On-site presentation at SID-Vehicle Display
An onsite presentation entitled, "End of Line Testing of Recent Display Quality Standards" will be given by our fellow colleagues from Instrument Systems GmbH on Wednesday, September 25th from 9:15 am-9:35 am.
Further information can be found on our website: https://sensing.konicaminolta.us/us/products/lumitop-2700-lumitop-4000-spectrally-optimized-luminance-and-color-measurement-camera/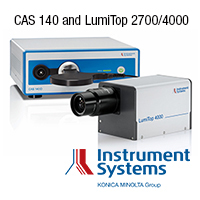 Figure: Spectrally enhanced imaging colorimeter-combines accuracy of CAS140CT/D with the advantages of imaging colorimetery.
Company profile of Konica Minolta Sensing Americas
Konica Minolta Sensing Americas, Inc. (KMSA), a wholly owned subsidiary of Konica Minolta, Inc., Sensing Business Unit is recognized as the international leader of industrial color and light measurement. The company is responsible for product lines that continuously revolutionize how visual perception is measured by the world.
Konica Minolta Sensing Americas' Ramsey, New Jersey corporate headquarters is fully equipped with a state of the art service center, technical support center, and a focused sales force dedicated to both the North American and South American regions. When it comes to color and light measurement, the world looks to Konica Minolta.
USA Contact:
Peter Roos, Marketing Manager
Konica Minolta Sensing Americas
Phone: (201) 236-4300
Toll Free: (888) 473-2625
Web: https://sensing.konicaminolta.us/us
Email: marketing.sus@konicaminolta.com
Company profile of Instrument Systems GmbH.
Instrument Systems, founded in 1986 and based in Munich, Germany, develops, manufactures and markets turnkey solutions
for light measurement. Its main products are high-performance array spectroradiometers, imaging photometers and colorimeters. Key applications are LED/SSL and display measurement, as well as spectroradiometry and photometry. Today Instrument Systems is one of the world's leading manufacturers in this area. Products of the Optronics line for the automotive industry and transport sector are developed and marketed at the Berlin location. Since 2012 Instrument Systems has been a wholly-owned subsidiary of the Konica Minolta Group.
International Contact:
Dr. Karin Duhnke, Instrument Systems GmbH
Web: https://www.instrumentsystems.com
Email: duhnke@instrumentsystems.com
Terms and product names may be trademarks or registered trademarks of their respective holders and are hereby acknowledged.