Booth #1329
Los Angeles Convention Center
1201 South Figueroa Street
Los Angeles, California 90015
Tradeshow Website
May 22nd: 10:30 AM – 6:00 PM
May 23rd: 9:00 AM – 5:00 PM
May 24th: 9:00 AM – 2:00 PM
The exhibition is the premier showcase for global information display companies and researchers to unveil cutting-edge developments in display technology. More display innovations are introduced year after year at Display Week than at any other display event in the world. Display Week is where the world got its first look at technologies that have shaped the display industry into what it is today; that is, liquid crystal display (LCD) technology, plasma display panel (PDP) technology, organic light emitting diode (OLED) technology, and high definition TV, just to name a few. Display Week is also where emerging industry trends such as 3D, touch and interactivity, flexible and e-paper displays, solid state lighting, digital signage, and plastic electronics are brought to the forefront of the display industry.
At Booth #1329, Konica Minolta Sensing will exhibit its next generation in light measurement…
the CA-410. The enhanced accuracy of the XYZ filters, the CA-410 pushed its spectral sensitivity even closer to the color-matching functions of CIE 1931. The CA-410 is optimized for even better integration as a sensor with a motorized zero-point calibration shutter for automatic unmanned support and direct connection between probes and a computer for a more compact installation.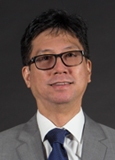 Jay started with Minolta's Photographic Division in 1992. In 2002 he later transferred to, what was then, Minolta's Instrument Systems Division as the Master Technician for the Service Department. Jay attended De La Salle University in Manila, Philippines majoring in Electronics Engineering with a minor in Communications. Currently, Jay serves as Technical Sales and Applications Manager for Canada, Texas and Southeastern United States.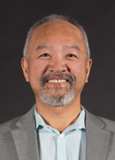 Mitch majored in Applied Optics at Hokkaido University in Japan. His career includes interferometric metrologies and photolithography metrologies. After many years as an experienced Technical Sales Director in semiconductor equipment companies, he joined KMSA as a Business Development Manager, and is presently responsible for sales in the Pacific Coast region of the United States.