Vehicle Displays 2018 Expo
---
Booth #56
25th Annual Symposium & Expo.
Burton Manor Conference Center
Livionia, MI
Tradeshow Website
September 25th – 26th, 2018
Tues. 25th 9:00AM – 5:00PM
Wed. 26th 9:00AM – 2:00PM
Enjoy your Complimentary Pass on us! Use the link below and enter the code GEX1820 to visit us at the Expo!
(Technical sessions must register for the full conference.)
CLICK HERE FOR YOUR COMPLIMENTARY TICKET TO THE VEHICLE DISPLAYS CONFERENCE!
Don't Miss The Presentation of Two Informative Papers by Instrument Systems & Konica Minolta Sensing on New Display Technologies….
Instrument System's paper labeled "Metrological Challenges of Curved Displays" to be presented at the SID Automotive Conference will include the effects of alternative measurement approaches including light field imaging and the adoption of curved displays within the automotive industry. Explanation of luminance and chromaticity differences measuring planar and cylindrical displays will also be reviewed.
Konica Minolta Sensing's Application Engineer, Kevin Lange will also be presenting a paper on September 26th at SID entitled "Comprehensive Display Measurement" where he will discuss the effects of extreme temperatures and undesirable illuminations and its impact on the safety of automotive displays. He will review the importance of being able to use adaptive control methods and present comprehensive data supporting the need for metrological testing.
Konica Minolta Sensing will also be displaying our new Display Color Analyzer- CA-410. This addition to our family offers a wider luminance measurement range, increased color accuracy, and increased flicker frequency detection. Also on display will be our imaging photometer- Lumicam 2400. This measurement system provides outstanding accuracy, optimized for automotive display tests, now available in higher resolution.
We look forward to seeing you there!
If you cannot attend and you would like to learn more about these topics or attend one of our upcoming seminars please click here.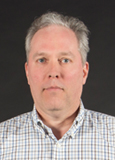 Kevin graduated from Syracuse University with a B.S. in Electrical Engineering and held roles in Technical Sales and Applications. Specializing in optical related fields, Kevin has a deep knowledge of spectrometers, detectors, light sources, fiber optics, electronics and instrument control programming. In addition to product support, Kevin provides on-site product and calibration training, and programming support. More recently, display metrology has become Kevin's current focus.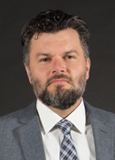 Mark has an advanced knowledge of KMSA products, supporting a subset of the company's light, display and former 3D shape product lines. In his current role, Mark has a strong foothold in the automotive industry supporting major manufacturer requirements for world class light measurement solutions.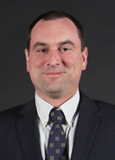 Randy is a graduate of Rochester Institute of Technology's Imaging and Photographic Technology B.S. program with a minor in Mathematics. He has held positions with the Department of Energy's Laboratory for Laser Energetics, and GretagMacbeth. During his tenure at KMSA, he has held the positions of Technical Support Manager, Project Manager, Application Engineering Manager, Midwestern Sales Manager, Northeast Sales Manager, and currently oversees all sales of light and display instrumentation within North and South America. Randy specializes in light and color measurement instrumentation and software technologies applicable to a broad scope of industrial and scientific use, and applies this expertise to solve problems faced by industry and research alike.