LAS VEGAS CONVENTION CENTER
Booth # S13329
3150 Paradise Road
Las Vegas, NV 89109
Tradeshow Website
Tuesday, 9:30 a.m. – 5:00 p.m.
Wednesday, 9:30 a.m. – 5:00 p.m.
Thursday, 9:30 a.m. – 5:00 p.m.
Friday, 9:00 a.m. – 12:00 p.m.
From rooftops to floors and everything in between, learn more about Konica Minolta Sensing Americas, Inc. quality offerings of high performance instruments and software solutions used to establish and meet color quality standards for the building material industry. Join us at the World of Concrete 2020 (Booth #S13329), the world's largest annual international concrete construction and masonry event.
Introduced to the commercial construction industry in Houston, Texas in 1975, World of Concrete boasts over 1,500 exhibiting companies and 58,000 registered industry professionals in more than 745,000 square feet of exhibit space.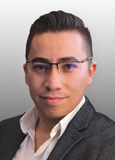 Throughout his career, Rafael has worked in various areas such as Product development, Program Management and Color development. His background in Chemical Engineering has allowed him to get involved and lead several projects related to the textiles and Automotive industry. He brings great knowledge and a diverse skill set through his 5 years of combined experience in color, formulation, and automotive textiles. Rafael is a strong asset to the KMSA group that helps us better serve our customers. As Sales Engineer he is enthusiastic about working closely with customers and helping them solve any Color needs.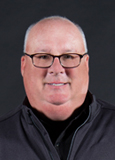 Randy has devoted over 10 years of his career working with KMSA in the Color and Appearance industry, covering areas such as California, Oregon, Washington, Hawaii and even Alaska. Throughout the years, he has helped thousands of customers, within all types of industries to standardize, formulate, and evaluate the color of their products. His expertise and guidance has solved many difficulties in color challenges for companies of various sizes, helping them to maintain consistency and meet color quality standards more efficiently with advanced measurement instrumentation and software solutions. These industries include, but are not limited to: food, paint, plastic, aerospace, cosmetics, packaging and more.