Join us at the 30th annual symposium of Vehicle Displays Detroit Expo 2023.
New this year come by and see the new CS-3000 Spectroradiometer series for measurements of Mini, MicroLED and OLED applications. This latest innovation provides full automation at remarkable speeds (5 times faster) even at ultra-low luminance levels.
Konica Minolta Sensing will be highlighting its latest progressive probes now made available to more various types of modern display technologies.  Used with our highly recognized Display Color Analyzer CA-410, these progressive probes are designed particularly for AR/VR micro-display and curved OLED display applications for luminance, chromaticity, and flicker (in JEITA, VESA and FMA). These new small spot probes measure ⌀2.1mm, ⌀4mm and viewing angle characteristics with our ⌀10mm long-working distance probe.
Visit us at our in-person booth anytime between September 26th-September 27th and discuss with our experienced sales and engineers to see how we can best fulfill your needs.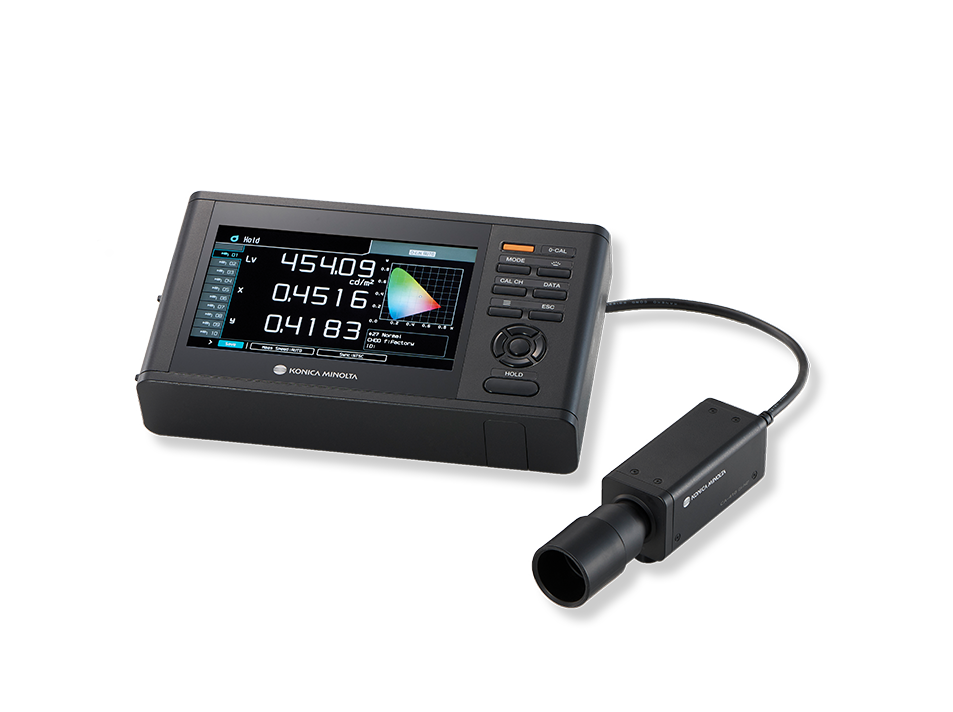 The greater intensity and wider color gamut of OLED devices have created a need for a new level in measurement performance. The high accuracy of Konica Minolta's CA Series Display Color Analyzers has become the standard within the display industry. Our customers have come to expect value and superior technology found in Konica Minolta's analyzers.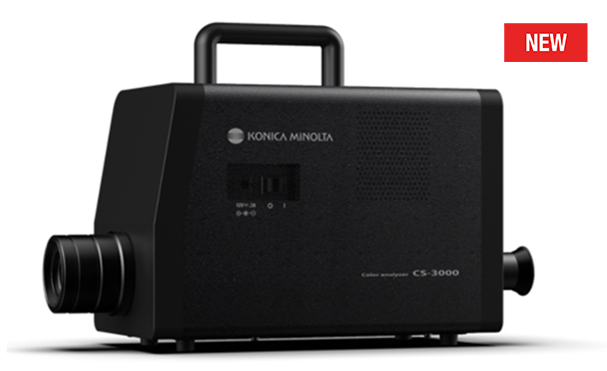 The CS-3000 Series models improve on the outstanding optical design and signal processing technology of past models while providing the high precision needed for standard value measurement of displays and other light sources.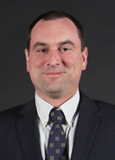 Randy is a graduate of Rochester Institute of Technology's Imaging and Photographic Technology B.S. program with a minor in Mathematics. He has held positions with the Department of Energy's Laboratory for Laser Energetics, and GretagMacbeth. During his tenure at KMSA, he has held the positions of Technical Support Manager, Project Manager, Application Engineering Manager, Midwestern Sales Manager, Northeast Sales Manager, and currently oversees all sales of light and display instrumentation within North and South America. Randy specializes in light and color measurement instrumentation and software technologies applicable to a broad scope of industrial and scientific use, and applies this expertise to solve problems faced by industry and research alike.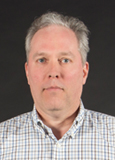 Kevin graduated from Syracuse University with a B.S. in Electrical Engineering and held roles in Technical Sales and Applications. Specializing in optical related fields, Kevin has a deep knowledge of spectrometers, detectors, light sources, fiber optics, electronics and instrument control programming. In addition to product support, Kevin provides on-site product and calibration training, and programming support. More recently, display metrology has become Kevin's current focus.