SPIE Photonics West
The Moscone Center
San Francisco, CA
Tradeshow Website
Tuesday, January 31st – Thursday, February 2nd 2023
Tues. 31st 10:00am – 5:00pm PST
Wed. 1st 10:00am – 5:00pm PST
Thurs. 2nd 10:00am – 4:00pm PST
Photonics West is returning to San Francisco again this January. Join Konica Minolta Sensing at Photonics West 2023, the world's largest annual photonics technologies event, where you can find the best solutions, components, instruments, and system providers from around the world.
Konica Minolta Sensing Americas provides advanced optical technology that precisely measures the elements of color and light. Our products have become a staple in research and manufacturing environments, helping meet product quality and operational goals with less waste, time, and effort. When it comes to color and light measurement, the world looks to Konica Minolta. Customers around the world trust and depend on our products to manufacture their own products to the highest degree of quality. See why we're regarded as the technological leader in color and light measurement solutions today.
Join us as we highlight our measurement instrumentation for luminance, color, and flicker measurement. Applications covered will include AR/VR, display, and lighting.
Our CA-410 display color analyzer which is one of our key players in our display measurement product line and is used for evaluating gamma and flicker of AR/VR microdisplays and smartphone under-display camera, as well as our line-up of progressive probes ideal for measuring small spot areas.
Complementing our display product line will be our CS-2000A spectroradiometer with a specialized attachment used to measure virtual images corresponding to pupil size and evaluates the levels of luminance, chromaticity and visible spectrums of virtual images of AR/VR applications.
Visit us in the Japan pavilion at booth #3181 as we highlight products from both our lighting and display product lines. Register now and stop by and say hello!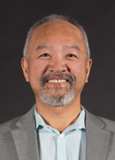 Mitch majored in Applied Optics at Hokkaido University in Japan. His career includes interferometric metrologies and photolithography metrologies. After many years as an experienced Technical Sales Director in semiconductor equipment companies, he joined KMSA as a Business Development Manager, and is presently responsible for sales in the Pacific Coast region of the United States.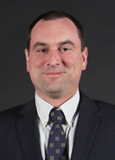 Randy is a graduate of Rochester Institute of Technology's Imaging and Photographic Technology B.S. program with a minor in Mathematics. He has held positions with the Department of Energy's Laboratory for Laser Energetics, and GretagMacbeth. During his tenure at KMSA, he has held the positions of Technical Support Manager, Project Manager, Application Engineering Manager, Midwestern Sales Manager, Northeast Sales Manager, and currently oversees all sales of light and display instrumentation within North and South America. Randy specializes in light and color measurement instrumentation and software technologies applicable to a broad scope of industrial and scientific use, and applies this expertise to solve problems faced by industry and research alike.