Deprecated: strpos(): Passing null to parameter #1 ($haystack) of type string is deprecated in C:\inetpub\wwwroot\km-sensing\wp-includes\shortcodes.php on line 151 Deprecated: preg_split(): Passing null to parameter #2 ($subject) of type string is deprecated in C:\inetpub\wwwroot\km-sensing\wp-includes\formatting.php on line 3437
1201 S Figueroa St, Los Angeles, CA 90015
Tradeshow Website
May 23rd 10:30am-4:30pm
May 24th 9:00am-4:30pm
May 25th 9:00am-3:00pm
New this year complementing our display measurement solutions is the unveiling of our CS-3000 Spectroradiometer series for measurements of Mini, MicroLED and OLED applications. This latest innovation provides full automation at remarkable speeds (5 times faster) even at ultra-low luminance levels!
Also new this year will be an interactive robotic arm demonstration highlighting multiple point measurements. Be sure to stop by to see it in action!
How to attend?
First Register now at Display Week to get your access to the event.
Then stop by and say hello and visit our booth 915 to discuss our highly recognized instruments used for display measurement and chat with one of our technical experts about how our instruments can be used with under-screen camera applications and AR/VR devices using head-mounted displays (HMD) or head-up displays (HUD). See floorplan for layout.
Attend our Exhibitor Forum as we debut our New Spectroradiometer CS-3000 Series on Thursday, May 23rd at 9:15am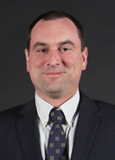 Randy is a graduate of Rochester Institute of Technology's Imaging and Photographic Technology B.S. program with a minor in Mathematics. He has held positions with the Department of Energy's Laboratory for Laser Energetics, and GretagMacbeth. During his tenure at KMSA, he has held the positions of Technical Support Manager, Project Manager, Application Engineering Manager, Midwestern Sales Manager, Northeast Sales Manager, and currently oversees all sales of light and display instrumentation within North and South America. Randy specializes in light and color measurement instrumentation and software technologies applicable to a broad scope of industrial and scientific use, and applies this expertise to solve problems faced by industry and research alike.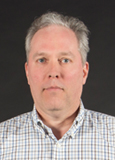 Kevin graduated from Syracuse University with a B.S. in Electrical Engineering and held roles in Technical Sales and Applications. Specializing in optical related fields, Kevin has a deep knowledge of spectrometers, detectors, light sources, fiber optics, electronics and instrument control programming. In addition to product support, Kevin provides on-site product and calibration training, and programming support. More recently, display metrology has become Kevin's current focus.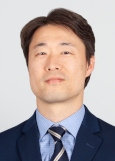 Nobuhiro (Nobu) joined Konica Minolta in 2009 as a Sales Representative in Tokyo. In 2014 he took on the role of Sales Planning and Global Account Sales and remained in this role for 2 years and in 2016 became Business Planning Manager for the Sensing Division of Konica Minolta China Investment Inc. Later he joined another branch of the Konica family, Radiant Vision Systems, in the role of Director of International Sales based out of Redmond, Washington where he focused on Radiant product distribution through Konica Minolta's sales companies worldwide. In April 2022, Nobu joined Konica Minolta Sensing Americas as Corporate Planning Manager where he is based out of the Foster City, California office. Nobu presently is involved in the expansion of Konica Minolta Sensing Americas' business on the west coast and will lead in the development of the company's growth plan including support for the Radiometric sales team and communicating with Japan's Research and Development team.