What is a Hyperspectral Camera?
A hyperspectral camera can scan an object and determine what materials make up that object. For example, it can determine the amount of water, fat or protein in a piece of steak. This works by being able to measure the way in which each material interacts with light. By doing this a special signature is created that is individual to that material.
How does a Hyperspectral Camera work?
The camera measures thousands or hundreds of thousands of spectra. Spectrum describes the amount of light in different wavelengths. The wavelength measured depends on the camera so the right camera should be chosen for the right measurement.
It shows how much light is emitted, reflected or transmitted from the target. It shows how much of a certain colour the light contains. Spectral signatures can be used to identify materials.
The camera examines how light behaves in the target and recognized materials based on their different spectral signatures. Spectral signatures can be identified from the spectrum of the material.
What is a Hyperspectral Camera used for?
There are a variety of uses for a Hyperspectral Camera and can be used in a range of industries, here are some examples:
Food industry: There are a variety of uses within the food industry which enable automated and robust quality control processes. For example, measuring the chemical composition of meat to determine fat and protein content or identifying bone, cartilage or other materials. Also for fruit, berries and vegetables blemishes, ripeness, color and size can be measured.
Recycling and Waste Management: a recycling plant needs to be able to identify the composition of a material in the most efficient way possible. By using hyperspectral imaging the materials can be identified and sorted based of the spectral fingerprint.
Pharmaceutical industry: with the spectral camera the chemical composition of the products can be assessed to ensure the correct ingredient concentrations are used.
Color: the spectral camera allows precision accuracy in measure both display and digital print. Hyperspectral color scanner can provide both speed and accuracy to allow inline printing quality control.
Art Analysis: checks composition of materials used by artist to check they are consistent with the period, enabling the dating of artwork.
Mining and Oil: spectral imaging enables quick and efficient mineral exploration from samples and can be used for processing in mining sites.

Product Range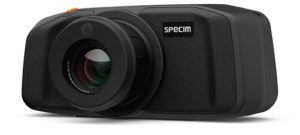 Specim IQ is an all-in-one solution that delivers imaging and results in a single device—in an instant.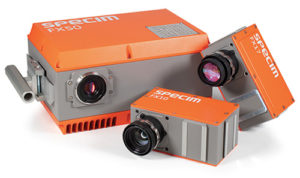 A trio of hyperspectral imaging cameras built for industrial machine vision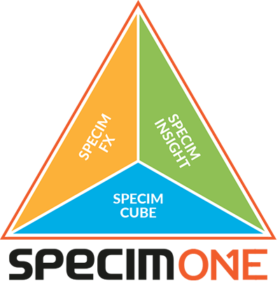 SpecimONE takes hyperspectral imaging to the next level with this all-in-one capture, software and hardware platform.